LiyahVendetta's Blog/News
| | |
| --- | --- |
| Posted on April 1, 2014 at 6:55 PM | |
HI EVERYONE! HOPE ALL IS WELL!
Each month, I will let you in on my Holy Grails and favorite products for that month. Although I have many favorites, I will try to limit them to fewer than 10 each month. Many of these products I have had for several months and I am barely getting to use them. Yes, I am a makeup hoarder, don't judge me. I have a habit of getting stuff and storing them away for later. Okay, let's get down to business.
I narrowed it down to 6 products this month. Only two makeup products this month, one hair care product and the other 3 are skin care.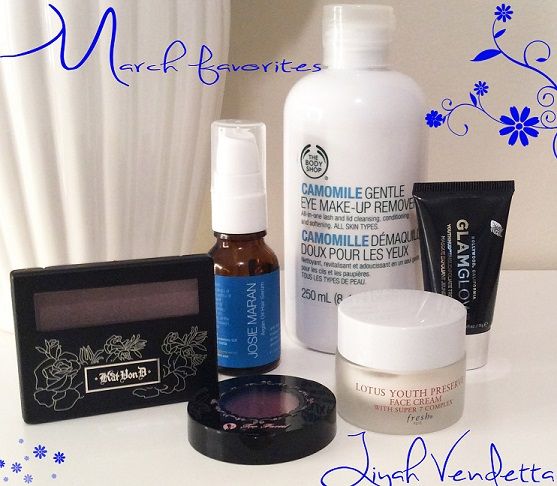 SKIN CARE:
Chamomile Gentle Eye Makeup remover:
Very gentle and great for those with sensitive skin and contact lens wears (like me). Looks like water, no fragrance and is color-free. It removes my eye makeup with such ease even waterproof mascara without irritation or making my eyes red.
I have tried many different eye makeup removal products and since I wear contacts (poor vision) most of them have burned my eyes or irritated them but not this product. I keep going back to it and I don't know why I keep finding other eye makeup removal products when this one has been so good to me. I have been using this product since 2010 and love it. I also love the brand, The Body Shop is a great company who uses ingredients that are sourced through Community Fair Trade, plus they are making a huge difference in the world by raising fund and spreading global awareness of domestic violence, prevention, support and protection for abused women and children. This is such a great company!
NOTE: Cruelty free
PRICE: $15 for an 8.4 fl oz bottle.
WHERE: http://www.thebodyshop.com
GLAMGLOW Youthmud Tinglexfoliate treatment
I first tired this in a subscription service in October 2012. It's a 10 minutes mud mask that leaves your skin smother, brighter and softer. It gently exfoliates and absorbs impurities without removing natural oils from the skin. It does sting a little but it goes away. I love this product.
It has French Sea Clay which absorbs impurities and toxic substances, while minimizing pore size.
Volcanic Pumice Rock which clears dead skin cells and smoothing out find lines and softens skin texture.
Green Tea Leaf Pieces (you will see pieces of this that looks like seaweed on your face after applying the mask) a groundbreaking patent pending TEAOXI™ technology delivers fresh Super-Squalene, EGCG super antioxidants, and Polypenols directly into the mud from the real pieces of tea leaf.
Does not contain:
- Parabens
- Sulfates
- Phthalates
NOTE: Cruelty Free
PRICE: 0.5 oz for $19 and 1.7 oz for $69
WHERE: Sephora.com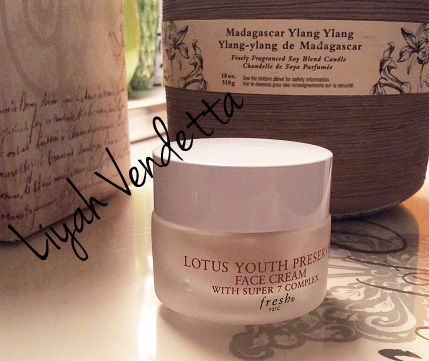 Fresh Lotus Youth Preserve Face Cream with Super 7 Complex
I have been using this cream since January and loveeeeeee it!!! I got it in my January Glossybox. This cream is very light and creamy without the greasy feeling on your face. Perfect moisturizer for all skin types, prevents and minimizes signs of aging, hydrates, and improves elasticity.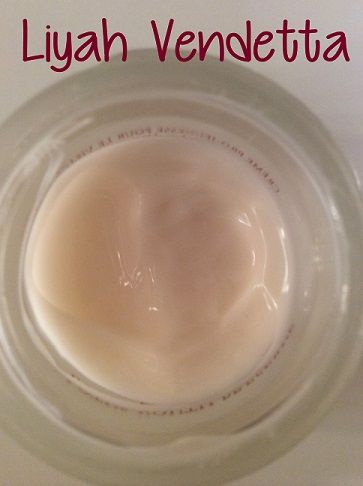 The SUPER 7 complex are: an age-defying, hydrating, and radiance-boosting blend of seven super-charged ingredients to defend against wrinkles, preserve collagen, promote the production of hyaluronic acid, seal in moisture, and soften the skin.
Does not contain:
- Parabens
- Sulfates
- Phthalates
NOTE: Not sure if they are cruelty free, never responded to my inquiry
PRICE: $42 for 1.7 oz
WHERE: Sephora
HAIR:
JOSIE MARAN Argan Oil Hair Serum
Argan Oil, the superior of all oils. I am obsessed with argan oils already because of the benefits; rich in antioxidants, vitamin E, youthful and radiant clear skin and healthy hair. Who doesn't want that? This serum is doing wonders for my hair and keeping my frizz tamed and in control. Josie Maran's agran oil hair serum repairs your hair making it healthier, silkier and shiny while maintain the frizz. Very light and does not leave a greasy feeling.
Does not contain:
- Parabens
- Sulfates
- Synthetic Fragrances
- Synthetic Dyes
- Phthalates
- GMOs
- Triclosan
- Alcohol
NOTE: Cruelty free
PRICE: $12 for a 0.5 oz, $30 for a 2 oz and $50 for a 4 oz
WHERE: Sephora or Josie Maran's website
MAKEUP: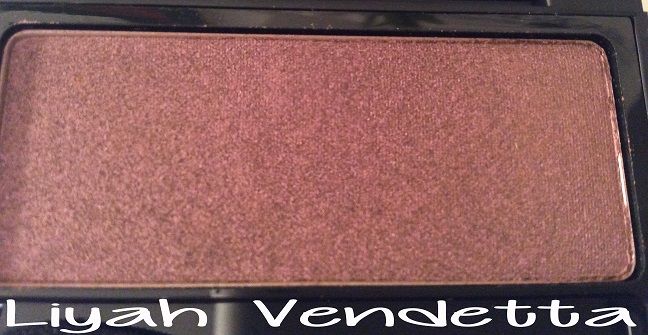 KAT VON D Shade Shifter Eyeshadow
Shade in Love Letter (purple)
I love KAT VON D products and own two of the shade shifters in the shades Love Letter and On the Road (brown). Supposedly the colors are chameleon-like, color shifting shades when activated by water. I have seen it with On the Road but not so much with Love Letter, with Love Letter it does give it a metallic change when activated with a setting spray that I use. It's still a gorgeous color and I love it. I like using it alone on the lid and cease followed by a winged eyeliner look. Very pigmented and crease resistant with Urban Decay's eye primer and it goes on easy.
(excuse my cracked skin, usually gets like this when the weather is 20 degree or lower)
NOTE: Cruelty free
PRICE: $16
WHERE: Sephora
Too Faced intense eye shadow singles
Shade in Temper Temper.
Temper Temper is a deep merlot shade, very gorgeous color and reminds me of MAC's eyeshadow in Cranberry. I haven't applied this wet yet but dry, it resembles the finish of KAT VON D shade shifter eyeshadow in Love Letter wet. It's very pigmented, long lasting and crease-resistant. Does not feel chalky and very smooth to apply. Both colors listed in my March favorites are bold shades but they are perfect along for a daytime-drama look. I like using Temper Temper with a cat eye liner look.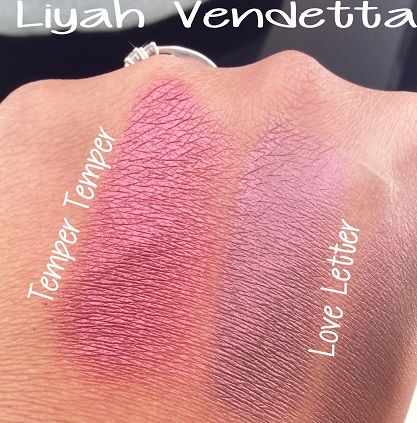 (excuse my cracked skin, usually gets like this when the weather is 20 degree or lower. Temper Temper was applied dry.)

NOTE: Cruelty Free
PRICE: $15.10
WHERE: TooFaced.com
Deal Alert: Use promo code "pretty20" for 20% off your total purchase.
There you have it, my March favorites. Have you tried any of these products? If so, what are your thoughts? Well that is all for now, look out for future posts and more monthly favorites each month. Stay safe, stay positive, be you because you are beautiful.
XOXO,
Liyah Vendetta
Categories: Monthly Favorites, Beauty, Reviews