LiyahVendetta's Blog/News
| | |
| --- | --- |
| Posted on December 27, 2013 at 2:15 PM | |
Hello, Hello, HELLO!
It has been a while since I've made a blog post but I will go into those details later on this week, BUT I wanted to share this with my followers right away. I know what you're thinking ….. No … this is not an item you can eat although it looks very delicious like a sweet tasty treat.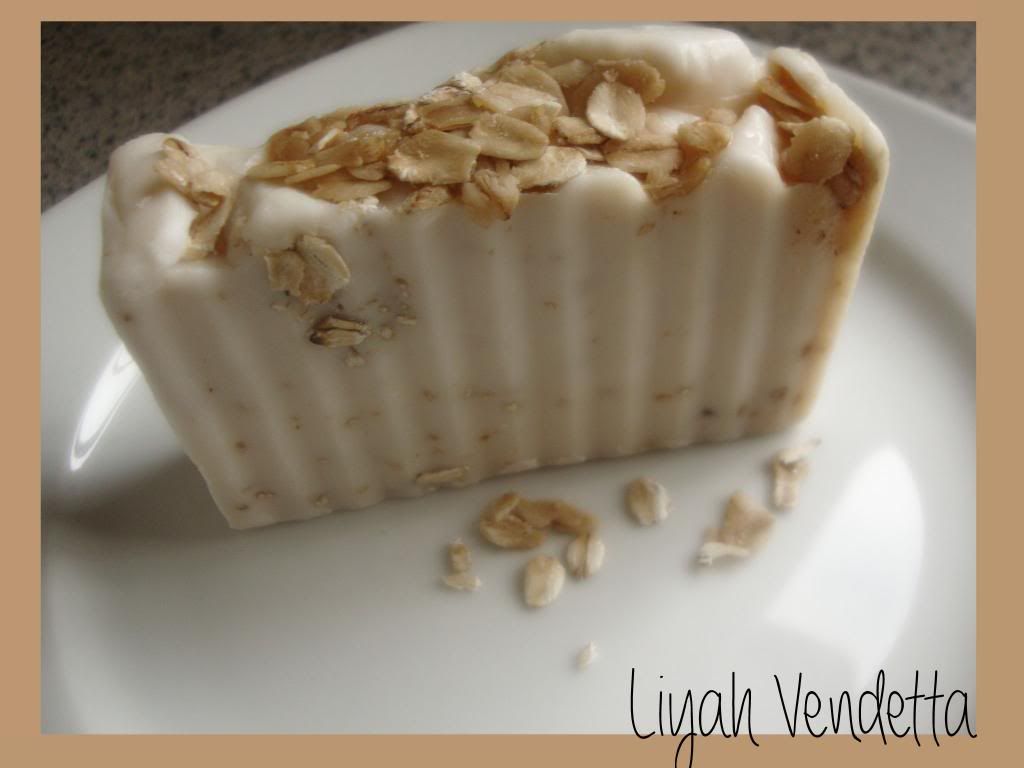 For a few months now I have been following this page on Facebook and in early November I started asking questions about the products. Kristen, the owner of Smelly Goods & Pretties has been absolutely wonderful. She took the time to answer all of my questions from start to purchasing. She has great customer service and she has been so kind. I ordered a large amount of bars around Thanksgiving week, some for gift baskets for a group of girls at the state mentorship program and gifted a bar or two to four of my good friends (love you girls!) Before I go into detail with the items let me introduce Smelly Goods & Pretties.
Smelly Good & Pretties is run by Kristen. They make handmade bath and body products that are all natural and most products are chemical free. Besides making bath soap, body lotions and lip care, she also makes nail polish. Her items are reasonably priced and the soap bars that I have tried and use are great quality!
I ordered three different soap bars but the one I have used the most was the Oats, Milk & Honey bar which is one of their best selling bars. OMGEE!!! When my postal worker handed me my package, I immediately smelled it right through the sealed package, my postal worker even asked what perfume was it because now his whole truck smells great. I told him they were soap bars. They do smell amazing especially the Oats, Milk & Honey bar. This bar is made with real local oats, honey and goat milk from Texas (Go Texas!!! ... I am a Texas girl :)). In the description on the website it states that this bar is lightly exfoliating, and highly moisturizing bar and I agree. This bar was rich and creamy to lather, left no residue on my skin and from what I read – her bars are perfect for those who have sensitive skin or suffer with dry skin. I have both and this bar has done wonders for my skin and face. Yes, you can use it on your face as well! I have even used it to wash my hair a few times and did not have any problems but I also used conditioner. Afterwards, my hair smelled AWESOME!
I also ordered the Hill Country Lavender and Vanilla Goat Milk Soap Bar (smells great too) and the Your Face soap with Goat Milk & Charcoal Facial Bar soap but I have yet to use them. No worries, once I do I will write about it. I can't wait for my friends to try out their bars and I also hope they end up loving the product.
Will you try Smelly Goods & Pretties? I do like all natural and handmade products so Smelly Goodies has a customer for life! Her bath and body line runs from $.80 to $6.00 from what I have seen and she does have sales from time to time so what are you waiting for? Go and get yourself a little piece of heaven!
Smelly Goods & Pretties Facebook page: https://www.facebook.com/SmellyGoodsNPretties
Smelly Goods & Pretties Etsy store: http://www.etsy.com/shop/SmellyGoodsnPretties
Let Smelly Goods & Pretties know that Liyah Vendetta sent you 
Have a wonderful day!
xoxo,
Liyah Vendetta