LiyahVendetta's Blog/News
| | |
| --- | --- |
| Posted on January 31, 2014 at 2:55 PM | |
It's 2014!!!! Congratulations for making it pass 2013 in one piece
This year I have made it my priority to really focus on my blog. Well it's January and there is no excuse for me to NOT start blogging about my monthly favorites. Yay! Each month, I will let you in on my Holy Grails and favorite products for that month. Although I have many favorites, I will try to limit them to fewer than 10 each month. Many of these products I have had for several months and I am barely getting to use them. Yes, I am a makeup hoarder :|. I have a habit of getting stuff and storing them away for later. Okay, let's get down to business.
This month I have 8 die-hard favorites. They are a mix between skin care, makeup & hair care. Look at the goods …
The Favorites:
Skin care –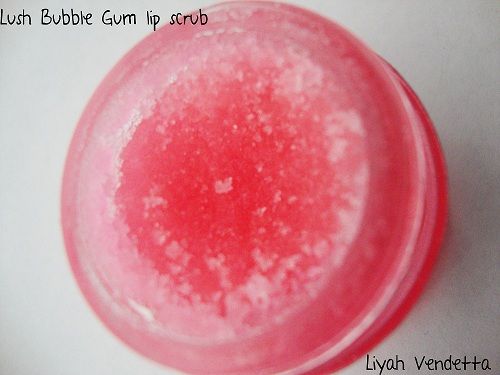 Lush Bubble Gum lip scrub 
A vegan product. This was given to me by a good friend for Christmas and I love her for it! The lip scrub has a very light scent of Bubble Gum and actually tastes like Bubble Gum. All you do is take a pea size amount, scrub the product over lips and you can lick it off. Yes, it is edible and safe. Be sure to apply lip balm afterwards.
This product contains: natural castor sugar and natural flavor. It has safe synthetics such as cold pressed organic jojoba oil, methyl lonone, ppolyester-3, D&C Red No.28, D&C Red No. 21. This product does not contain any animal product.
NOTE: Cruelty-free
Price: $9.95 for a 0.9 oz
Where: http://www.lushusa.com/Bubble-Gum/03056,en_US,pd.html#start=2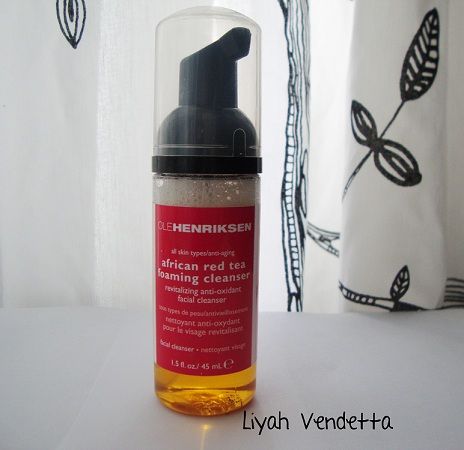 OLE HENRIKSEN African Red Tea Foaming Cleanser
Another product I received for Christmas by another good friend. I have been waiting to try this cleanser for a while now and it has been the best go-to cleanser for my face. I have very sensitive skin and this cleanser does not irritate my skin at all. I LOVE IT!
This is a foam cleanser. All you need is one pump since it's very creamy. It removes dirt, oil and makeup without stripping your skin from the essential moisture. The foam cleanser is an antioxidant-rich cleanser that gently cleanses, nourishes and hydrates. It deeply purifies and infuses delicate nourishment with African red tea; a youth-restoring antioxidant to strengthen skin, vitamin C to brighten and firm, and borage seed oil to soothe and nourish. Bright and energizing citrus extracts of grapefruit, orange, and tangerine purify and intoxicate the skin senses. This product contains no Parabens, Sulfates, and Phthalates. It is free of synthetic, fragrance and soap free.
NOTE: Cruelty-free
Price: $9 for a 1.5 oz, $30 for a 7oz
Where: http://www.sephora.com/african-red-tea-foaming-cleanser-P211343?skuId=1087576
Hair products -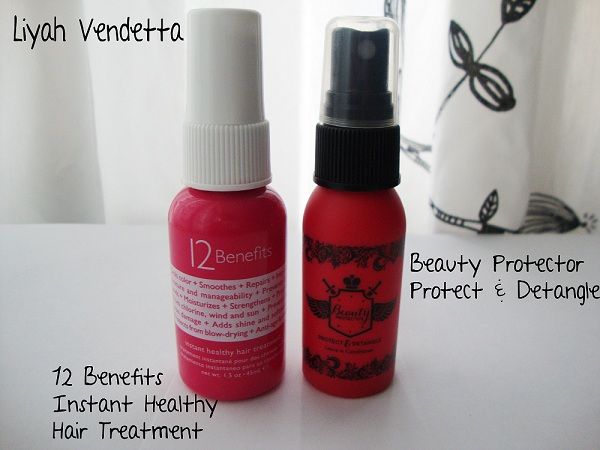 These two products are from a subscription service from Birchbox. The 12 Benefits was sent to me from a friend name Desiree and the Beauty Protector came in my January box.
The 12 Benefits Instant Healthy Hair Treatment is free of sulfates, gluten, formaldehyde based preservatives, animal ingredients, and petrochemicals. It is perfect for all hair conditions and textures. It has a nice mild refreshing scent that isn't overpowering. This is also safe to use on color-treated hair.
The 12 Benefits:
Seal hair color +
Smooth frizz +
Repair damage +
Prevent split ends +
Moisturize dry hair +
Strengthen fragile hair +
Prevent flat iron damage +
Prevent chlorine, wind & sun damage +
Add shine, softness and a silky finish +
Protect hair from blow-drying +
Improve detangling & manageability +
Keep hair youthful
NOTE: Cruelty-free
Price: $19.50 for a 6 oz
Where: Birchbox.com
Referral link to Birchbox subscription $10 a month:http://https://www.birchbox.com/invite/mlgzh
Beauty Protector: Protect & Detangle
I really like this product. It smells like cookies in my opinion but the smell is not overpowering. It is a nice leave in mist that conditions, protects from heat and sun damage and OF COURSE – it detangles. It is also 100% vegan and suitable for all hair types. It is perfect for my curly hair. This product is also paraben and sulfate free. 
NOTE: Cruelty-free
Price: $21.95 for a 8oz
Where: Birchbox.com
Referral link to Birchbox subscription $10 a month:http://https://www.birchbox.com/invite/mlgzh
Makeup-
TOO FACED Boudoir Eyes Soft & Sexy Eye Shadow Collection
I am obsessed with Too Faced (I use to work for them) and this is one of my most used palettes from Too Faced. They are easy to blend, pigmented and each of their palettes comes with "Glamour Guide" instructions to create three different looks using each of their palettes. This palette has 5 new shades (from when it was first released). Favorite shades from this palette are Birthday Suit, Lap Dance, Sugar Walls and Voulez-Vous (translation: Do you want?), least favorite shade is French Tickler. This product contains no parabens.
 NOTE: Cruelty-Free
Price: $36
Where: TooFaced.com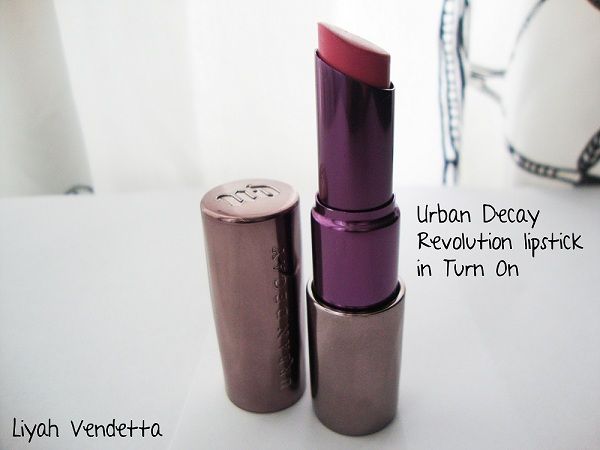 Urban Decay Revolution Lipstick in Turn On - rosy pink, only need one layer since it's super pigmented
It is very creamy and hydrating. It is also long lasting when I removed it - I still have a little tint of it. It is one of my favorite lipsticks. Since they are very pigmented, all you need is one layer. What I like to do is dab the lipstick all over my lips, rub my lips together and add a layer of a NYX butter gloss for a soft look. All of the Urban Decay revolution lipsticks make your lips look fuller. They also contain jojoba oil, avocado oil, cocoa butter and Shea butter to keep your lips soft and moisturize.
They do not contain: Parabens, Sulfates or Phthalates.
NOTE: Cruelty-free
Price: $22
Where: Urban Decay website & Sephora
SEPHORA COLLECTION Pro Flawless Light Powder Brush #50
I love this face brush. I used it with my NARS powder foundation and it gives a nice flawless smooth soft airbrushed finish. I have owned this brush since the summer and have not had any shedding issues. The bristles are synthetic but they are perfect for loose and compact powders blushes and bronzers. Personally, I love this brush for applying powder. It picks up just enough and does not leave a caked look. It is a little pricey but worth the investment.
NOTE: This brush is Cruelty-free
Price: $38
Where: Sephora
Sedona Lace Synthetic Large Angled Contour Brush #850
I love my brushes from Sedona Lace. They are reasonably priced and give great makeup application. I personally prefer Sedona Lace brushes over MAC brushes. I use this brush for a light contouring application and also use it for applying blush and highlighting.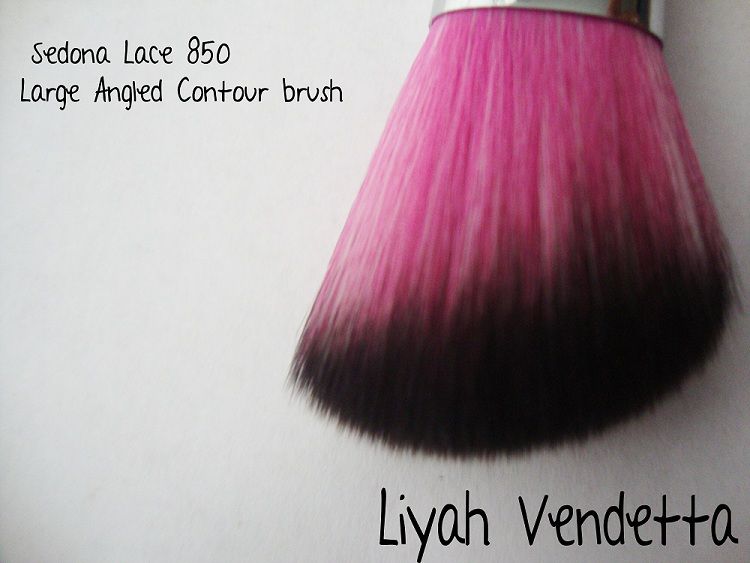 NOTE: Cruelty-free, this brush is Vegan.
Price: $13.95
Where: SedonaLace.com
There you have it, my January favorites. My babies lol (I call my makeup; my babies). Have you tried any of these products? If so, what are your thoughts? Well that is all for now, look out for future posts and more monthly favorites each month. Stay safe, stay positive, be you because you are beautiful.
XOXO,
Liyah Vendetta
Categories: Beauty, Monthly Favorites