LiyahVendetta's Blog/News
| | |
| --- | --- |
| Posted on March 25, 2014 at 12:40 AM | |
Hello all!
I have been extremely busy and going through major personal things in my life right now that I am seriously neglecting my blog and I feel awfully bad about it. This post is not really beauty related or advice related but I just wanted to post my goodies from a gift swap I participated in. I have belonged to this amazing beauty swap group on Facebook since June 2013. I just wanted to say this group is so much more than just a swap group, I have met so many amazing ladies and have establish friendships with the most amazing, wonderful women in the group.
I hosted this gift swap event with Tia (admin and creator of the group, one of the amazing women of the group). 68 ladies participated in the event. My Spring Beauty (the name I drew) was Terri (xoxo) and I enjoyed shopping for her. The person who pulled my name was the infamous Christy!!! I love that girl for many reasons!!! I exchange XMAS gifts with her and she did such an amazing job bringing a smile and tears to my face that I knew she was going to hit the soft spot again lol. 
Here are the goodies: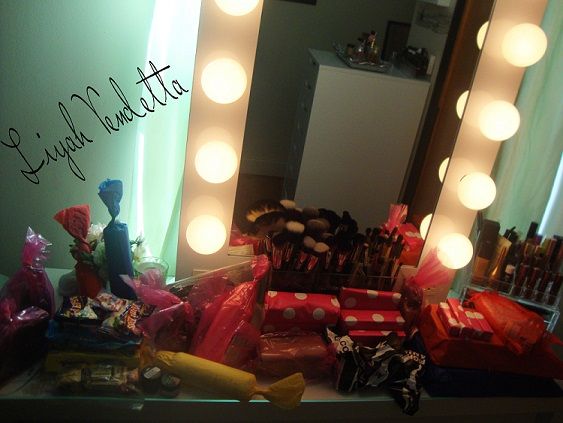 Here are the items unwrapped. Excuse the mess on my dressing table/vanity. Only place I had free from "clutter" to put everything on. As soon as I opened the box, a nice fragrance smell smacked me right in the face
 lol ….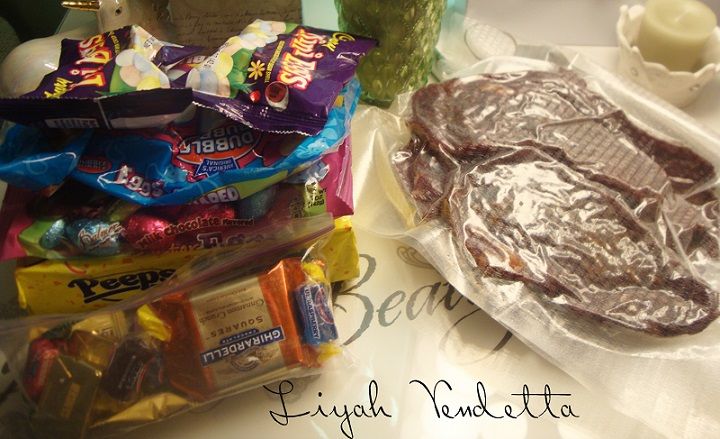 Some sweet treats and Christy's homemade deer jerky that made me to the jerky jerk dance last time 
Christy!!!! Chrissssssssstay!!! You are amazing! You know about the struggles and the current war I am in with my hair. Some of these were on my wishlist and some weren't but Christy knows me so well!!! I love and also obsessed with argan oils and I cannot believe she got me a variety of argan oils to try. Love everything!!!

Some Zoya goodies. I am a big fan of Zoya
 So happy to get these. Shades are  in Giovanna ( a metallic emerald green), Odette (orchid dark lilac color) & Mason (a metallic red violet) .... love it!!!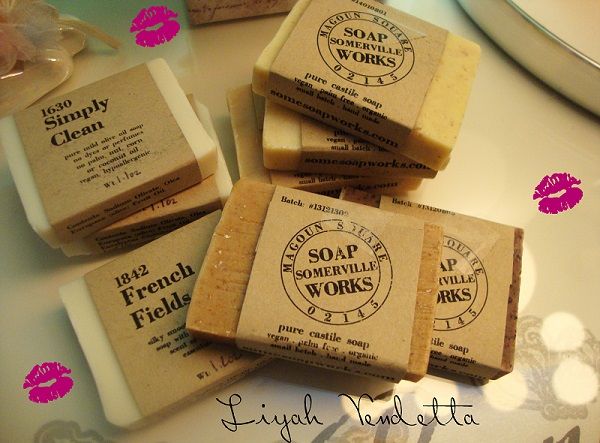 I love organic or natural items and when I saw these …. I immediately fell in love. I didn't have these in my wishlist – I think she knows what I like since last time I sent her some handmade soap bars. They all smell great, not over powering. They are pure castile soap mini soap bars, vegan, palm free, organic and hand made. Scents I received: Oatmeal pumpkin, Cacao scrub (going to use this one for my face), espresso super scrub (going to try it on my face), French fields, sweet leaf, brown sugar scrub, cornmeal super scrub, oatmeal & honey. A 10% off coupon was also included for this Esty seller.
Sneaky sneaky Christy lol, I didn't have any of these on my Elfster wishlist, someone has been snooping around lol. I am obsessed with face oils and I currently used the Josie Maran argan oil and the Tarte one which I ran out on both … yay for another one!!! I love glamglow products, I have not tried the GLAMGLOW BRIGHTMUD™ Eye Treatment .... so I am excited to try that out. I love the super mud treatments, the only product that removes the nasty blackheads I am cursed with on my nose. I have seriously wanted to try the benefit facial cream for the longest since I currently used their eye cream. & I am already a big fan of the MAKE UP FOR EVER HD Microfinish Powder. I like using this powder alone on my lazy no makeup days to give my face a nice glow.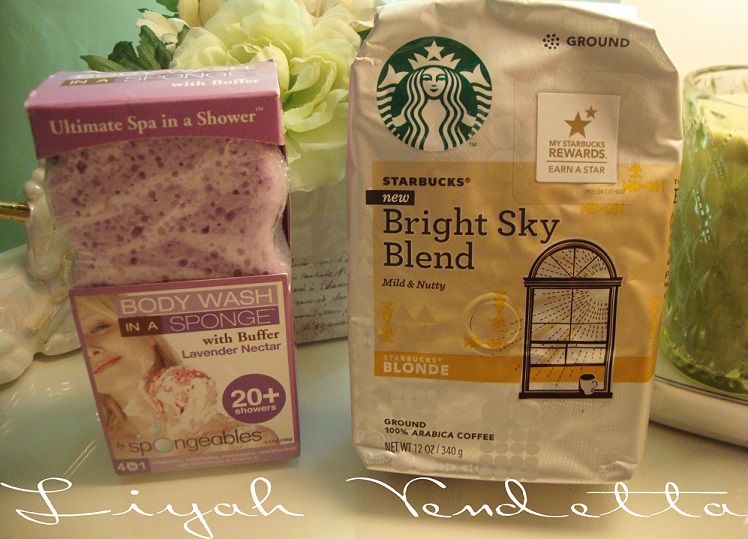 Ohhhhhhh I LOVE these body wash in a sponge products ever since Coeli (Tink) sent me one for my birthday. & COFFEE!!!! You can never go wrong with Starbucks coffee …
Seriously Christy must be a mind reader or she is secretly peeking through my window … lol I was surprised to see the Naked Basics from Urban Decay. I actually had one but last week after moving my dressing table, I dropped mine and  I had eyeshadow everywhere
….. No one knew about this …. Christy are you viewing me through a magical crystal ball ;)? You're good!!!! I finally got my hands on the Cindy-Lou manizer from thebalm!!!! YAY!!! Triple double super YAY!!!! 
NARS is on my TOP 5 makeup items so getting the primer from Christy is a well deserved A+++++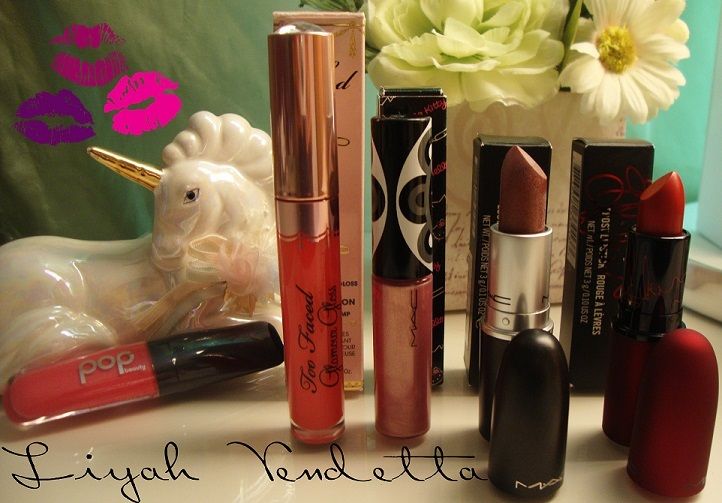 LIPPIES!!!!! YAY!!!!  Love them all, although one of them made me raised an eyebrow. I misread the label on one of the MAC lipsticks as "HO'HO'HO" …. Was Christy trying to get me back for the XMAS box I sent her? LOL!!! In mid December, a group of us were making "Hoe" jokes and I sent a Christmas box to Christy which had the words "Ho, Ho, Ho" on it. Ahahaha, I did it to make her smile. I realized that I had the box backwards so the lipstick is actually called "Oh, Oh, Oh" it is one of MAC's Limited Edition items. I thought the color would be a brown shade because of the color, but swatching it; it's a nice sheer pink-maroon shade.
LUSH!!!!!!!! YAY!!!! <3 The Ro's Argon Body Conditioner smells really good that now I need to get the full size one!!! Thank you Christy!!!! I love the scent.  I don't know what the white bathbomb is (smells amazing) but the other one is Phoenix Rising and the Karma soap bar which I already love!!!!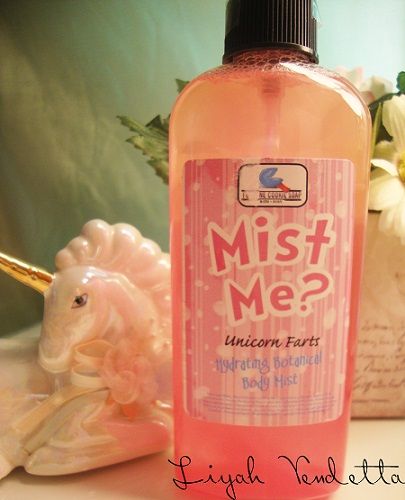 Hmmm someone wants me smelling like unicorn farts with glitter.
The Fortune Cookie Soap Bath + Body have created a body mist made out of Unicorn Farts!!! How awesome is that?! This is a hydrating botanical body spray that is all natural, alcohol free, paraben free and good for both hair and skin. It smells really amazing, very fruity & sweet!!!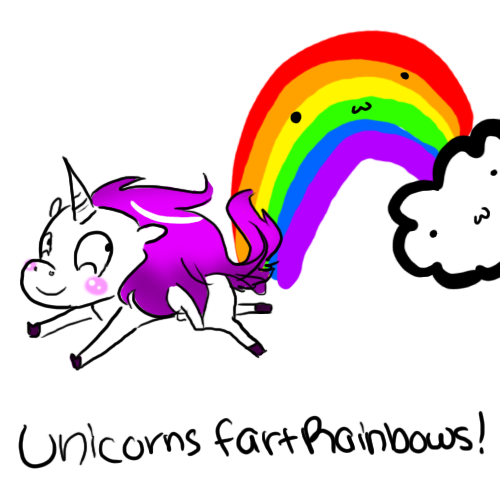 Now the next items really made me cry out an ocean full of happy tears. Honestly, the words cannot express how much I am appreciative, happy; amazed in all the items Christy has sent me. I already had love for Christy, she is such an amazing woman with a little bit of kick. Words cannot truly express how much it means to me. I am a big nerd when it comes to Twilight, Hunger Games and The Mortal Instruments, and she surprised me with items that I will always cherish, plus she got me a Disney Princess compact mirror for my collection!!! Thank you Christy for all everything, I LOVE it ALLL!!!!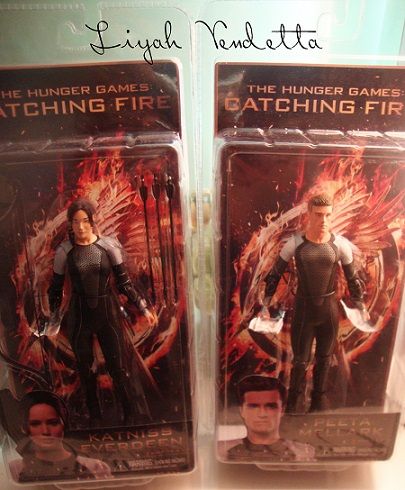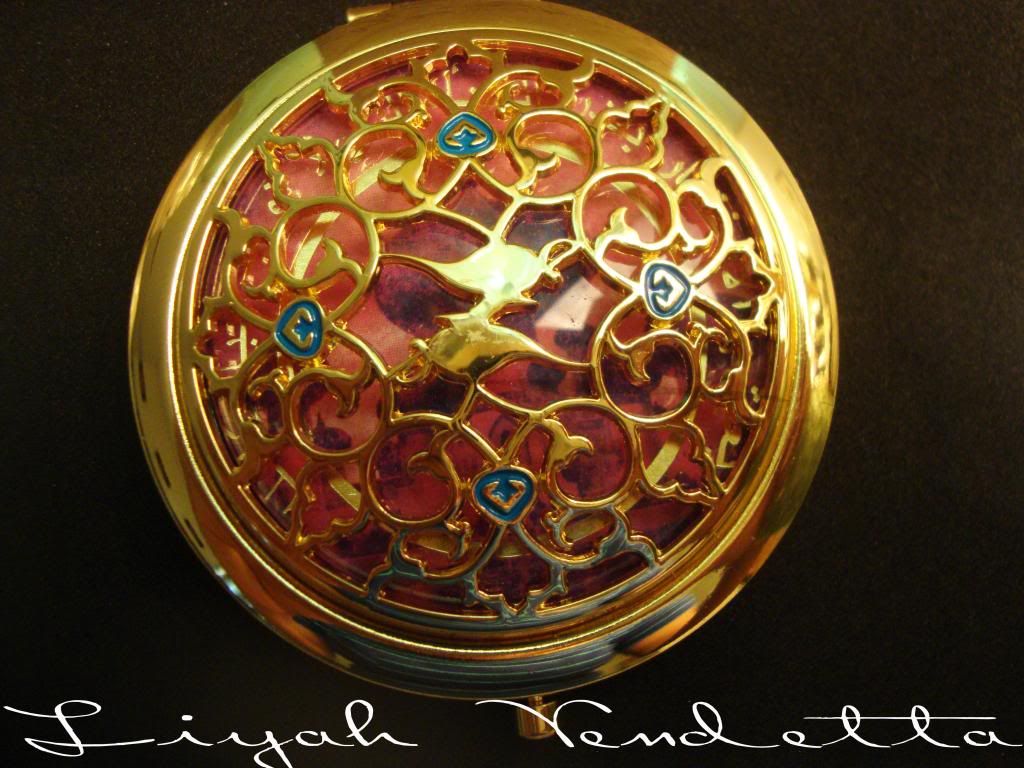 The last item, the one I love most ..... which made me shed the most tears 
She got me the necklace I wanted with my favorite quote from the Twilight Saga: Breaking Dawn Part 2. "plus que ma propre vie" ….. Translation: More than my own life. This has a special meaning to me, in the scene of the movie; Bella & her daughter Renesmee are in her bedroom talking. Bella tells her how m uch she loves her and hands her a golden locket inscribed with the words "plus que ma propre vie" …. One of my favorite scenes of a mother and daughter ….  shows how much a mother loves her children & how far she is willing to go to keep them safe. 
xoxo